UPDATED for 2021.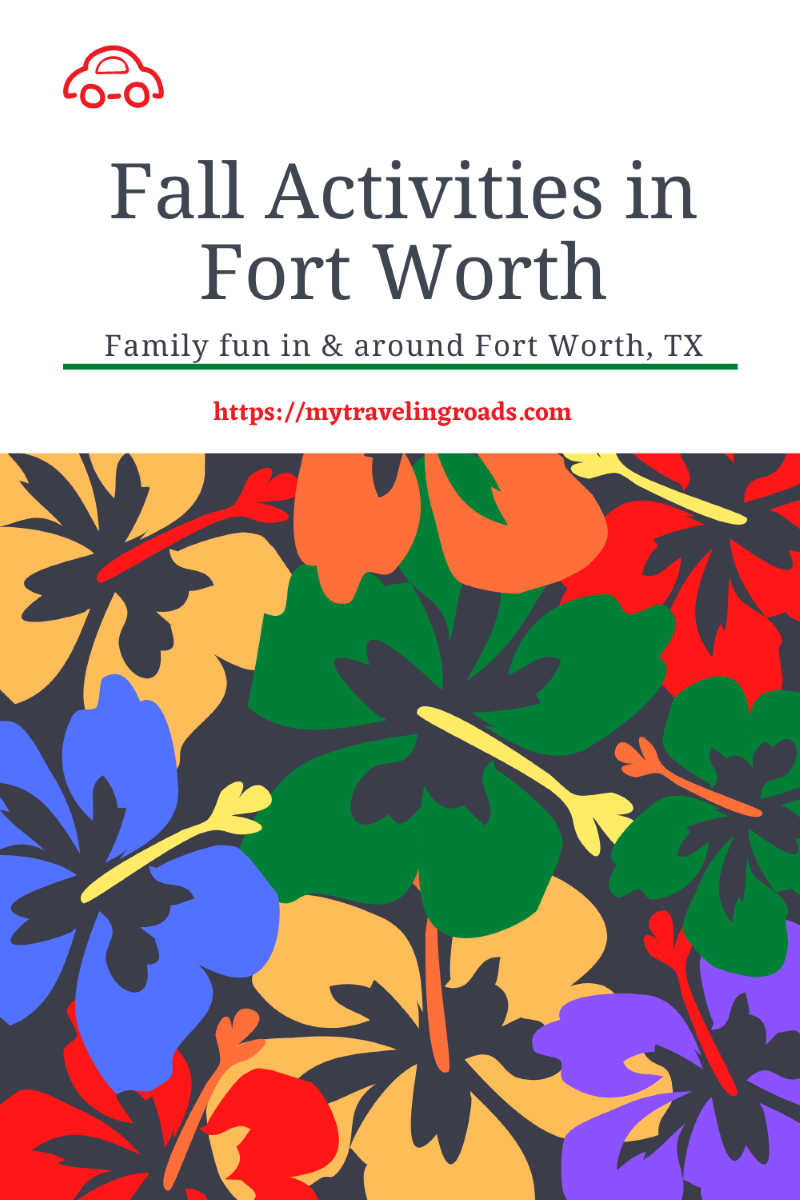 Fall Activities in Fort Worth and Beyond
Who's ready for some family fall fun and pumpkin patches in Fort Worth (Dallas-Fort Worth area)? I know I am! It might not be chilly in North Texas in September or even October, but we do know how to put on some mighty fine family activities. Our Fall Activities in Fort Worth and beyond do not wait for cool, brisk weather to arrive, so get ready because I've updated the post for 2021, and it looks like it's looking much better than last year! Here are a few of my family's favorite activities that you'll want to put on your calendar for fall.
Related:
Activities In Fort Worth
While last year was by far the year we will all remember, or might want to forget, here comes the year 2021 that's slowly creeping up on cancellations. Things are different everywhere, and we must comply. As of right now, Tarrant County (Fort Worth is in this county) doesn't require wearing a mask in public. My son's school hasn't closed yet, but I do foresee them doing so soon. It seems I'm getting Covid letters via email daily now. If schools start to close down, I'm thinking so will these below activities. Seeing that most if not all are outdoors, maybe not then. However, as of now, ALL activities I've listed here ARE OPENED. These fall activities are listed in no particular order.  EVERYTHING IS OPEN!
Fall In Love With Fort Worth
The fall season is the best time of year to enjoy the outdoors in Texas – not too hot and not too cold. The warm colors and the brisk cool air the autumn season brings to our area is my absolute favorite time of year. Is it yours? My family loves outdoor activities, and we try to go to as many fall festivities as we can. There's something about fall that is so irresistible. I love this cooler weather we are having right now, don't you?
Vintage Market Days of Denton/Ft Worth
The location is at the NRS Event Center in Decatur, TX 309 CR 4228. Cost – $5 at the door on Sunday. Vintage Days of Denton/Fort Worth is a huge event. Their Fall Event "Harvest" is scheduled for September 24-26, 2021.
Denton Community Market
Every Saturday from 9 am to 1 pm on Mulberry Street. I just went to this on 9/12/21 and there were all kinds of vendors there and mostly one-of-a-kinds. I know I spent over $100 with these vendors. My little Cissy and her tutu were the hit of the day. Denton Community Market. Dog-friendly.
Dog Days of Denton
Set for September 11, 2021, at the Quakertown Park and Community Pool – www.dentondogdays.com. Free entry.
Fort Worth Botanic Garden
November is considered the start of the fall season at the FTW Botanic Gardens. That's when all the pretty fall colors are sure to be out, including the Japanese Maples.
Oktoberfest Fort Worth
Returns to Panther Island Pavilion for a 3-day event September 23-25, 2021. Oktoberfest Fort Worth
Rent A Kayak Or Canoe On The Trinity River
Explore the longest-contained river in Texas. You can rent a kayak, canoe, or paddleboard or launch your own at several locations—a great activity for social distancing. Rent from Backwoods Paddlesports 6 days a week at Panther Island Pavilion. Also, at Panther Island, you can rent paddleboats, and if it's warm enough, kids can swim. https://pantherislandpavilion.com/
Brody and I did this last year. It was fun, and we will do it again.
Pro Tip: If you want to rent a kayak, be sure to sign the waiver online BEFORE you get there. WIFI is spotty out there.
Fort Worth Nature Center & Refuge
Pets on a leash are welcomed. Call the Visitors' Center at (817) 392-7410 with any questions. Address: 9601 Fossil Ridge Rd., Fort Worth, Texas 76135. The nature center also offers guided hikes and hiking on your own. There is so much to do, and it looks to be opened to the public – check it out – http://www.fwnaturecenter.org/
My son and I have been here many times. They offer kayak rentals for $5 for each person. The hiking trails are great.
Where To See Fall Foliage In Fort Worth
Fall is fall, and though it might come later for us here in Texas, it still exists and always will. Thank goodness for that! Go here to see where you can see fall foliage at its best – Fall Foliage in Fort Worth
30 Years of Boo at the Zoo – It's Back for 2021!
Boo at the Zoo this year is back and scheduled for October 29-31, 2021, from 4:30 to 7:30 pm Tickets are the general admission fees, and extra treat coupons will be $3. Parking at the zoo is $5. Fort Worth Zoo
Right now, on their website, you can enter for a chance to win a family 4-pack. Be sure to read up on the costume contest.
Pro Tip: In years past, it's literally "a zoo" to get in. Lines will be long, so go early and brace yourself!!
35th Grapevine GrapeFest Is On!
The Annual GrapeFest in Grapevine to experience Texas Wines is set for September 16-19, 2021, and will feature the music bands Berlin and Asia. I am so looking forward to this. I've even signed up to volunteer in one of its beer tents. Grapevine GrapeFest
15th Annual Fort Worth Marathon
A non-profit event that helps fund the fight for child obesity. Scheduled for November 5-7, 2021 – begins and ends at The Shack at Panther Island Pavilion. Fort Worth Marathon, 2021. If time allows, this is a perfect time to visit downtown Fort Worth.
24th Annual Butterfly Flutterby – Grapevine
So far, it's a go on October 16, 2021, from 10 am to 2 pm at the Grapevine Botanical Gardens at Heritage Park –Butterfly Flutterby Grapevine
The Flower Mound Pumpkin Patch 
They will be opened from Oct 3-31, 2021, from 9 a.m. to 7 p.m. Be sure to check before you go – https://flowermoundpumpkinpatch.com/
Lots of pumpkins to buy, hay bales, baked goods, and drinks available too.
PARKING IS UP THIS YEAR – There is a charge for parking $10.00 for Weekdays M-F, $20.00 for Weekends Saturday and Sunday. When we go, we never miss the wagon ride. It's my favorite. Brody use to love the hay bale maze, but I was always worried I'd lose him.
Fort Worth Coyote Drive-In
Fort Worth drive-in movies at Panther Island. See what movies are showing at the Coyote Drive-in. Bring your own food and save your money.
Hall's Pumpkin Farm Grapevine 
It opens October 1, 2021, at 3 pm, BUT (new for 2021) is Closed on Monday/Tuesday except for Columbus Day.
NEW PRICE – $15 adults, $5 seniors, kids (4-11) $5 – The admission fee includes admission into the corn maze and parking. Cash only for hayride tickets. This pumpkin patch has become our favorite now and I always find the perfect pumpkin here – you know, those knotted ones. Nine feet tall corn maze, hayrides, animals to see, petting zoo, mini pumpkins to buy, food trucks, bathrooms are nice. Some activities cost money. 3560 Hall Johnson Road, Grapevine www.hallspumpkinfarm.net.
Team Family Farms, Aubrey, TX
Will host their 6th annual pumpkin patch festival from September 25 – November 7. Open 10 am to 7 pm. Barrel train rides, farm animals that you can feed, slides, swings, and more.
Monster Jam
Who doesn't like watching big trucks run and dive in the mud! Back by popular demand at the AT&T Stadium in Arlington, TX on Oct 16, 2021. Gates open at 5 pm. This is a fantastic event for Hot Wheel fans alike.
Monster Jam in Arlington, Texas, promises to keep the whole family on the edge of their seats the entire time!
Six Flags Over Texas Fright Fest in Arlington
Six Flags Fight Fest starts September 11 – October 31, 2021, on weekends. Parking is not free. Head over here for fun Halloween activities. I think I've only been in one time, and that was when I was young. But, I've heard it has a cutting edge haunted house. Not sure if my kid (or me) will even do it. HA!!
Celebrate Roanoke
Celebrate Roanoke annual event is scheduled for October 9, 2021, from 12 Noon to 9 pm on Historic Oak Street.
Look forward to Gunfights and a chuck wagon, horse show, armadillo races, pig races, petting zoo, and more. Brody and I loved going to this event in the past. There were all kinds of fun activities to do for the whole family, including bounce houses, food trucks, face painting, live entertainment, and vendors. www.roanoketexas.com
The Clearfork Farmer's Market – Fort Worth
A year-round farmer's market located in Clearfork on the Trinity Trails' riverfront is held on Saturdays.
Grapevine Open-Air Farmer's Market
By the gazebo every Saturday until September 11, 2021. The Open-air Christmas Market will open soon afterward (dates to be announced)
Visit Southlake Events
Southlake OKTOBERFEST – October 15-17, 2021
Rescheduled ART IN THE SQUARE – September 24-26, 2021
State Fair of Texas
It's that time of the year for the Texas State Fair. Scheduled for September 24 – October 17, 2021, at Fair Park. https://bigtex.com
Fort Worth Cattle Herd
The Fort Worth Cattle Herd in the Stockyards is every day at 11:30 a.m. and 4 p.m. in the Fort Worth Stockyards on East Exchange Avenue. This is a sight to see if you have never witnessed the herd coming through town. Get your cameras ready. https://www.fortworth.com/the-herd/
2021 Bell Fort Worth Alliance Air Show
October 22-24, 2021, and is free, but parking is not. Parking tickets are sold online only at https://www.allianceairshow.com/.
Fort Worth Stock Show & Rodeo
January 14, 2022 – February 5, 2022
Dallas Arboretum
Date: 9/18/21 – 1031/21. One of DFW's favorite fall spots to visit. This is a must-visit just for the pumpkin village. Autumn at the Dallas Arboretum
Dallas Farmers Market
Everyone is required to wear masks in an indoor setting. Pet-friendly.  Dallas Farmers Market: Things To Know
Lone Star Family Farm
If you are looking to take a short drive from Fort Worth, the Lone Star Family Farm opens on September 25th in Stephenville. It's sure to be fun for the entire family, complete with racing pigs, a corn maze, lots of pumpkins to choose from, picnic tables, a hay bale maze, gourds, and more. We've visited here years ago and had so much fun.
Happy Fall, Y'all! I know there are many more Fall Activities in Fort Worth and beyond, so I'll be updating this list when I find more cool family activities to attend. If you know of any, please leave the information in the comments, and I'll be sure to add it to my list here. Thank you.
PIN IT!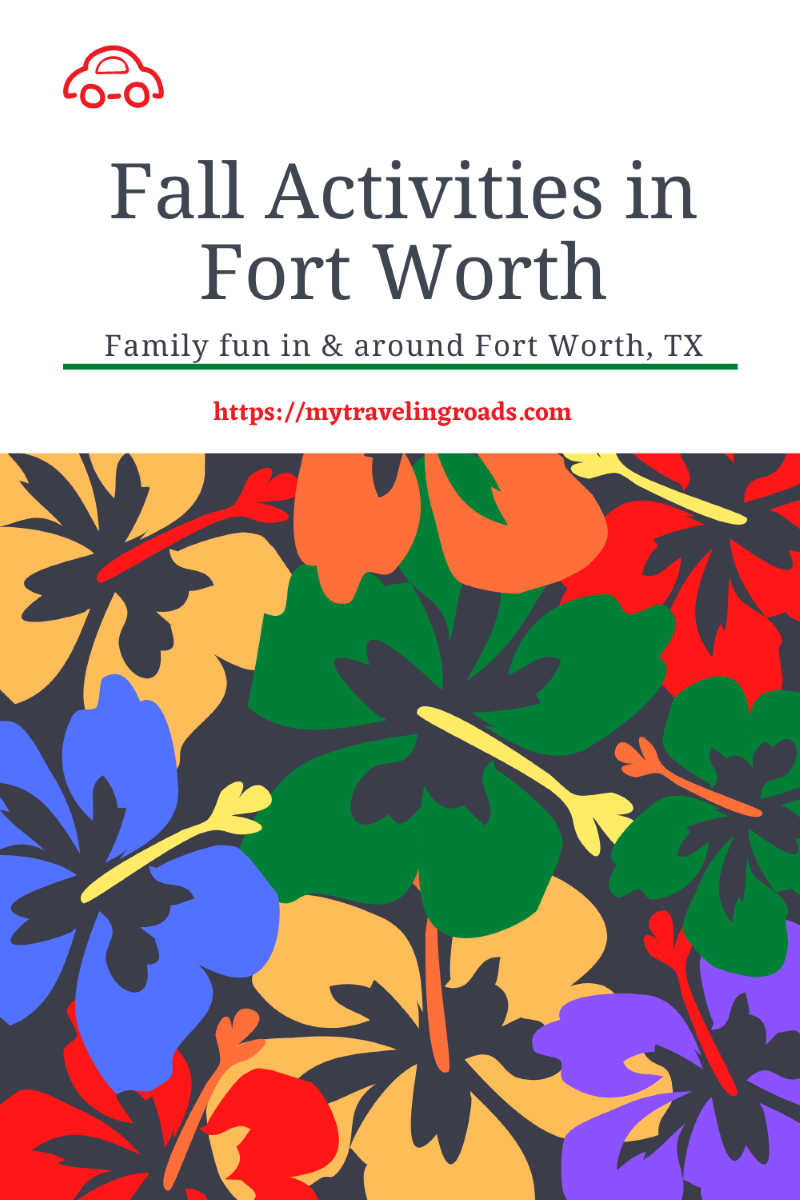 Later this year for the holidays…
Gaylord Texan's Lone Star Christmas
Nov 12, 2021 – Jan 2, 2022
I'm almost sure Gaylord Texan ICE has been canceled again for 2021. ONLY ICE is canceled. Lone Star Christmas is scheduled to operate and will add more activities to the lineup to go along with its theme. So, you can still ice skate, snow tube, enjoy the gingerbread house activities, escape room, and more. AND…I have a coupon code for you to use! TRAVELING at ChristmasAtGaylordTexan.com.
Fall activities in and around Fort Worth – got one? Let me know your favorite fall festivals that are not listed here, and I'll add it.
AND…if you're looking for a fall getaway close to Houston, BlissWood Bed and Breakfast Ranch is providing a wonderful fall-family getaway at their ranch – check it out!
And, for other activities in the area – be sure to google – fall things to do near me or check out or Visit https://fortworth.com for all the lastest news and fun!