Take these Bob Ross free activity printables on those long road trips.
Bob Ross, a well-known famous artist for his artistic ability to teach art classes on TV, has once again stepped foot in our homes with his birthday party theme supplies, big hair, and funny coloring pages! You can now enjoy Bob Ross Free Activity Printables for birthday parties, just because, or even for a fun paint party. See below how to conduct The Bob Ross Challenge and purchase Bob Ross party supplies. Updated.
Click the apron to buy the apron.
Who Is Bob Ross?
Don't worry if you hadn't heard of him – I had not either! I have now learned that Bob Ross's joy of painting brought happiness to many people via TV and Bob Ross videos and that he painted happy little trees that you can now buy on small napkins. Who knew? There are a lot of Bob Ross fans out there, for sure.
I first learned about Bob Ross from Facebook, probably – I can't remember now. But I came across him somehow, and now I sell his party supplies and paper products via my affiliate link at no extra cost to the consumer.
My then 9-year-old art teacher knew of him and loved his landscape painting and the happy accidents that made him popular. She said her 4th & 5th-grade students liked him, and they even wore Bob Ross t-shirts to school. I asked my husband if he had heard of him, and he told me that he grew up watching him on public television (PBS Channel 13) in the early 1980s. And that he was a famous artist that taught people how to paint. I didn't think I lived under a rock, but perhaps I did.
Free Bob Ross Printables Include:
Bob Ross Big Hair Maze
Happy Little Coloring Sheet
Bob Ross and Friends
Word Search
Unscramble the Words
Crossword Puzzle
The answer sheet (don't cheat!)
These would be fun to work and color in your free time. These are available for instant download here >>>> Bob Ross FREE Printables by Prime Party.
Click to buy.
Click to buy.
Bob Ross Party Decorations
For fun party decorations, like plates, cups, napkins, tablecloths, aprons, etc., click on the banner above to see it all. You will be thrilled with the assortment. There's even a Bob Ross Bingo Game! Okay, get that party table ready!! Click on the printables below to get yours; you'll be one step ahead of all the fun. Keep scrolling to see how to put together The Bob Ross Challenge Party.
Your big adventure just came true with Bob Ross activity printables. Have fun!! On the website, in the search box, type in "coloring printables" and hit enter. Be sure to check out the fun Bob Ross art scenes too. I bet it will bring back memories – that is if you're that old!
Other FREE printables
How To Do The Bob Ross Challenge
This party type is the "NEW" way to showcase how young adults celebrate using the Bob Ross theme – The Bob Ross Challenge.
You invite all your friends over and have paints and canvases set up for everyone. The host plays a Bob Ross video on the TV (without pushing pause) and sees who can paint along with Bob and keep up. The real fun is the reveal at the end, where everyone shares their paintings. Different awards are generally given to all participants, so no one feels left out. Optional, of course. Doesn't this sound fun?
Click to buy.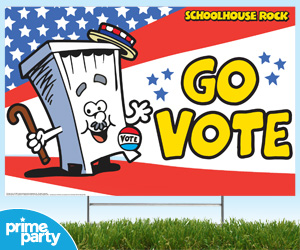 This party could even be for smaller children doing finger painting. I could also see this as a backyard party with a projector and a sheet to keep the mess outside. What do you think? Are you ready to order your Bob Ross and Friends Party Supplies? Go for it!
Did you know you can now buy a Bob Ross Halloween costume? I almost talked my son into getting one, but he'd rather go as a superhero.
Bob Ross is now my favorite artist, and I can now say that I am a Bob Ross fan…and I do love his happy trees!
Bob Ross Bingo Printable
What kind of party would you have with the Bob Ross party supplies? What's a better way or another way you could use his supplies? I'd love to hear about it. If you know any genius party planners, let them know about Bob Ross party supplies – thank you!
Bob Ross Free Activity Printables.